Home
»
German windows and doors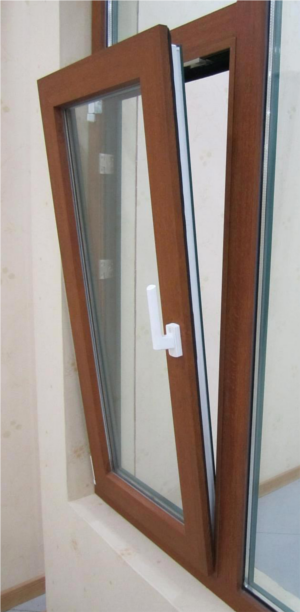 Energy efficient windows that open inwards, benefitting from a tilt-and-turn system as well as a secure and reliable locking system.
Wooden windows are processed energy efficiently.
Our German wooden windows enable the use of an insect screen that is easily attached to the exterior surface of the window.
A single motion of the handle closes the window at its three sides; the same handle opens the window in either of its two opening directions.
The customer chooses the finishing material (paint, stain, varnish, or oil-based coating).
Choose from a selection of sealed units that adhere to applicable heat retention, soundproofing, and safety requirements. We use double or triple glazing.
Sash locks and handles are supplied by such window fittings manufacturers as ROTO and SIEGENIA.
Our windows feature seals on their jambs, frame, and glazing beds as well as between the windowpane and the frame, ensuring wind and rain resistance and soundproofness.
The lower weather mould of our wooden windows is made of aluminum, protecting the lower window jamb from rain and ensuring longevity for the window.
Our window jambs and frames are produced using glulam made of redwood dried to 8% moisture content.
Wood ensures excellent soundproofing qualities;
Glulam provides greater strength at reduced bulk density;
Ensures excellent heat retention;
Our window profiles last, resisting changes;
Wood is a breathable material, ensuring balanced humidity in your home;
The material used has a pleasant natural look;
Wood resists static electricity, rendering our window profiles dust-free and unsoiled.
Our knowledge and skills guarantee the best solution for you.
To request a price quote or ask a question, write to info@aigur.com